In just a year in the Army, Jessica Kenyon said she was sexually assaulted three different times, her trauma compounded by two botched rape investigations and retaliation and harassment from her superiors and fellow soldiers.
She had long dreamed of military service, but her time as an Army helicopter mechanic turned out to be "an absolute nightmare," she said. "I went into a depression spiral. I was still trying to prove myself while going downhill emotionally, physically."
She was abruptly separated from active duty in 2006, forced out because of a pregnancy from rape. The trauma of her service has seeped into every aspect of her life since — daily struggles with intense feelings of shame, loneliness and betrayal; post-traumatic stress disorder; paralyzing panic and violent, vivid flashbacks.
After she got home, she and a longtime friend — the only person she had turned to after she was first assaulted — made plans to get married. Weeks before the wedding, she miscarried.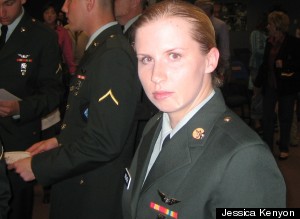 Soon after, she and her husband were drinking. They began to turn on each other, with alcohol fueling what she called "pretty ugly" fights that sometimes turned violent.
"That was an extremely dark time," she said of that period.
"When I was spiraling into anger sessions or depression, there was a bottle there as well," she said. "You obviously don't see yourself as a good person, or a friend, or trust your feelings. There are those dark voices in your head, and those are the worst."
You no longer think of yourself as human, she said. She began to consider suicide, ending her pain –- less for herself than for those she cared about.
"Whatever was most effective to make sure my family didn't suffer the way I was," she said. She thought, "If I die now, it'll hurt at first, but it'll hurt less than if I'm alive."
But she and her husband both hung on, with slow small steps of moderating their alcohol use and finding space, and both seeking to better understand Kenyon's military sexual trauma and PTSD. Two years ago, she got pregnant, and their son was born in 2012.
"It's been a very long road and a very hard one," Kenyon said. "And I understand where people get the idea of suicide — I get the appeal."
But looking back to her darkest hours, she said she realizes that if she had snatched that opportunity and acted on the impulse, her husband would have missed the new life she brought him, their son. "I want to be there for him, and for any other future little ones we might have. I don't want him to ever have the thought in his head that I didn't love him enough to stick around," she said.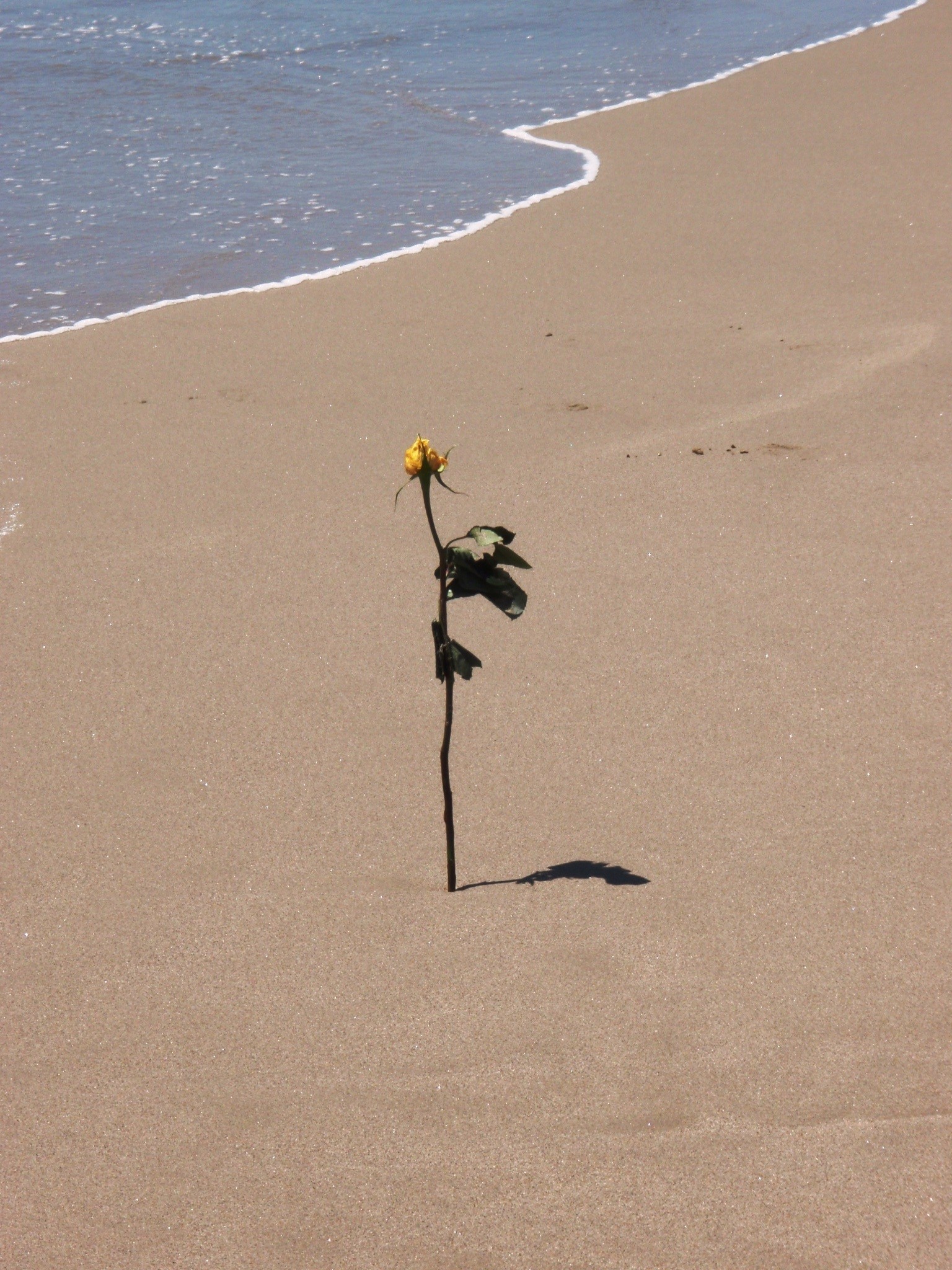 A photo taken by Jessica Kenyon.
Now 32, Kenyon has thrown herself back into serving veterans and especially victims of military sexual trauma, men and women who are thought to be at elevated risk of suicide. She founded two online support networks, MilitarySexualTrauma.org and BenefitingVeterans.org. For others like herself who are struggling, she advises coping strategies that are personal to that veteran, from escaping into a book to taking photos, from watching a favorite movie to taking long walks. The impulse passes. And, of course, she advised, seek the help of a friend or a mentor to talk with.
Those who reach the low point of considering suicide, she said, think the future will always be bad. "But there's just as much chance there could be good," she said. "And the ability to bounce back and call yourself a survivor will help others more than the few you think it might help, in your mind, being an article in the newspaper."
"Yes, it's gonna be a hard road, but there are people out there willing to help. And in turn you'll be able to help others in the future," she said. "You can't do any of that if you're not here."
Source: Huffington Post